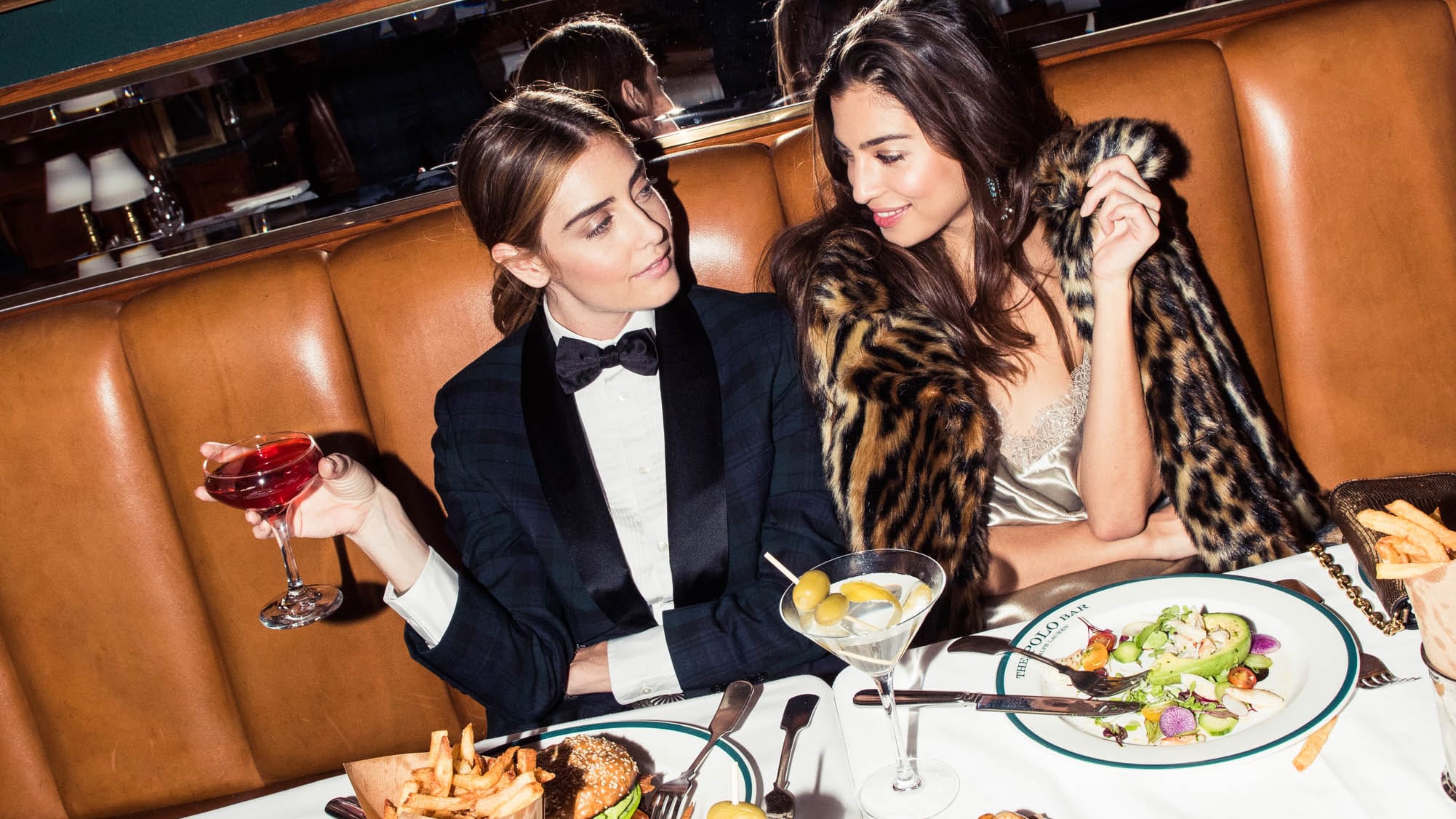 Over the past 8 years, Coveteur has become one of the most well known online lifestyle magazines. I've had the opportunity to work directly to the CEO and Co-founders to build the next iteration of their website. During my time there I worked as part of the world-class team to strategize, design and build their E-commerce, which has grown to become a pillar of the business.
The Coveteur online store
Late 2017, we started the first planning of our e-commerce platform. We had been producing highly engaging original content for a while, but we realized that it was time to bring in the commerce.
Before starting, we had a few things to consider:
The look and lay out had to fit in with the existing website. All existing branding, fonts, colours and design elements, had to be used.
Any new features or design element built would have to be cohesive with the existing website's brand.
Clear navigation to easily access all the products on the site.
Easy and simple check-out process.
Designing the experience:
We initially started with about 12 items, so the main function of the site was to make sure that all the items were prominently featured and easily accessible from the shop landing page.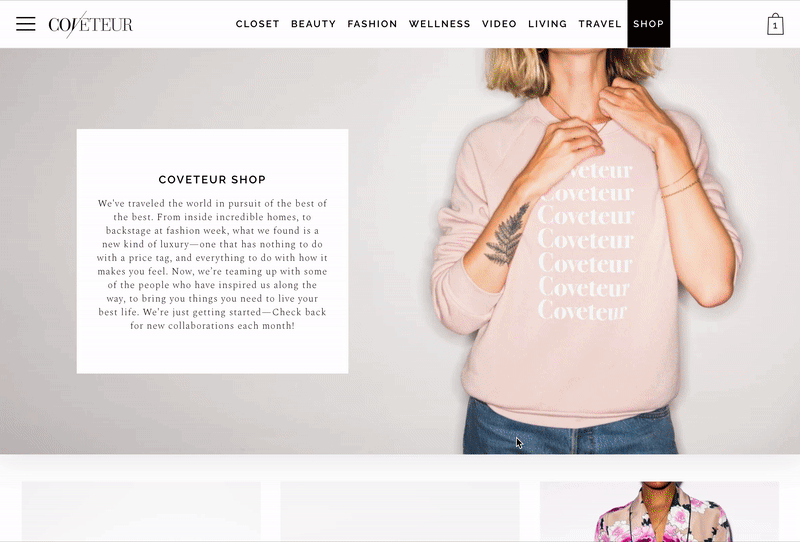 Once you have selected a product and come to the product page, you have a clean layout of the product photos on the left with thumbnails right below the main image. On the right you have all the relevant product information, with the appropriate option selectors and a prominent 'add to cart' button.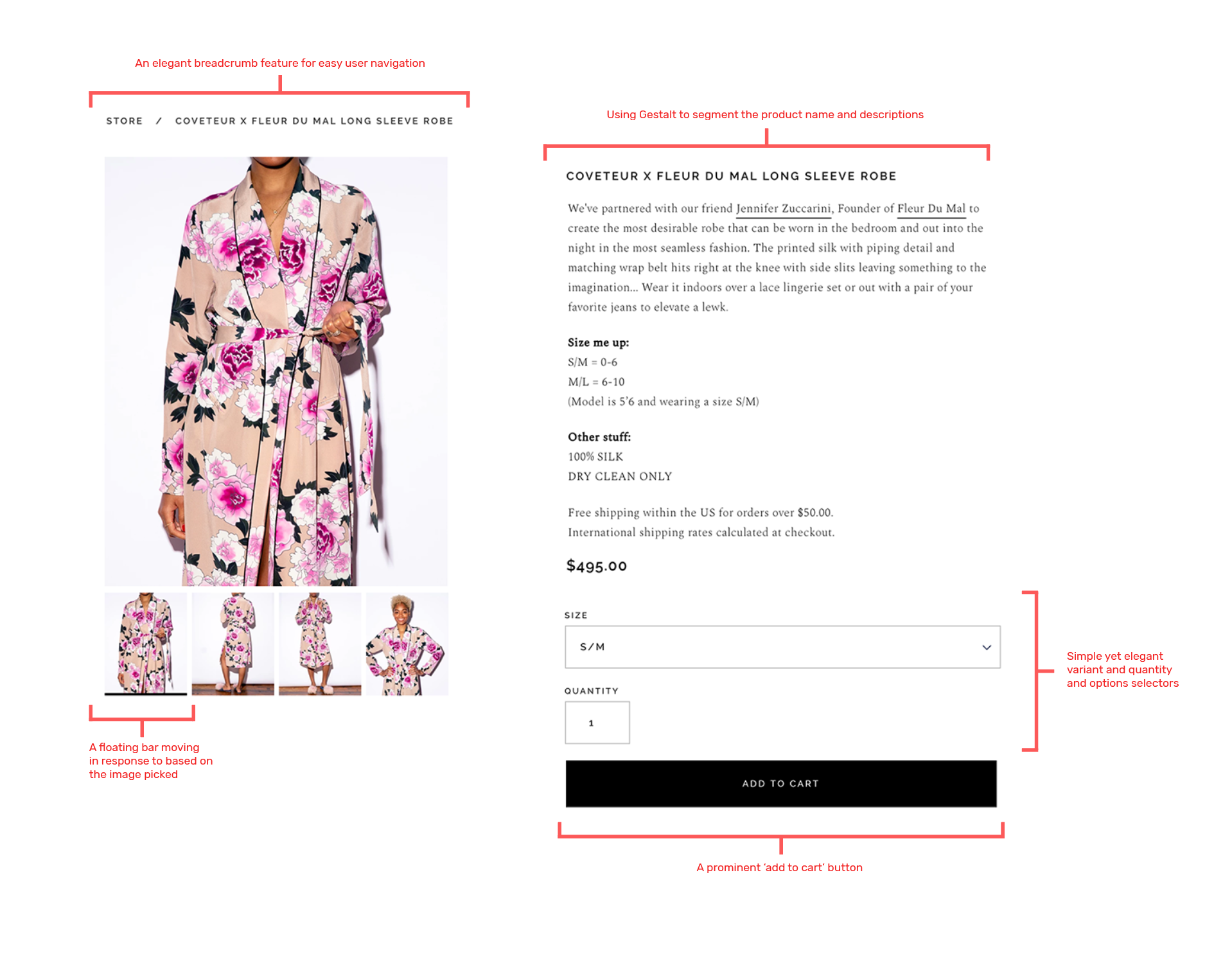 One subtle yet cool interaction I added as a floating bar that moved as you clicked on the respective thumbnail image highlighting which product is selected.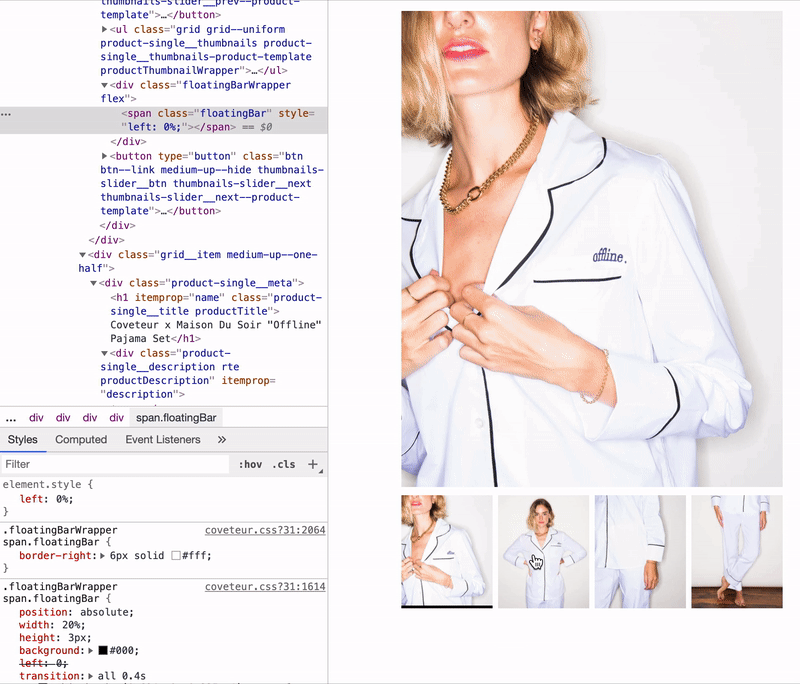 And finally we made an easy to navigate cart page with all necessary options such as updating the product quantity, remove product and continue shopping.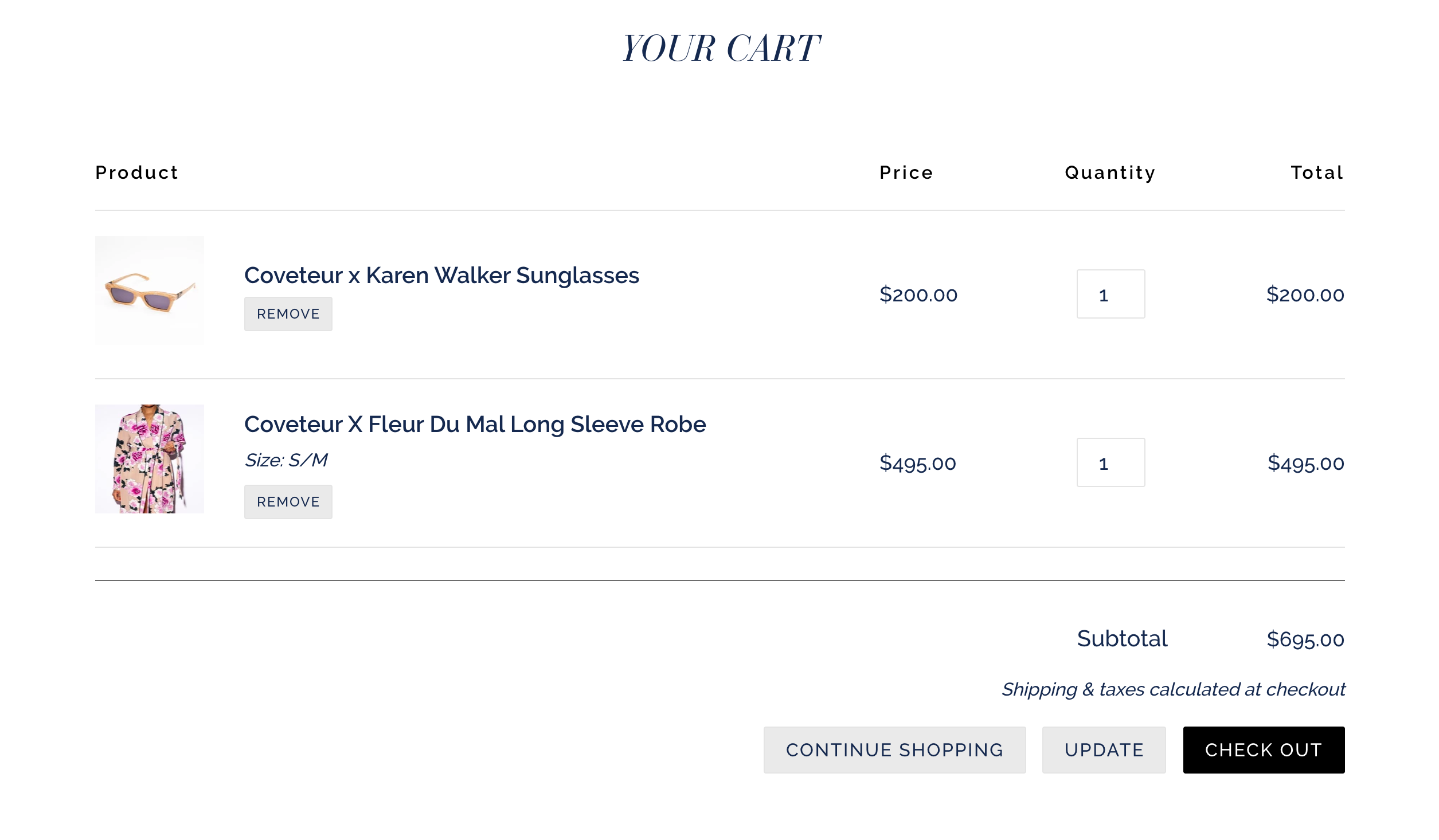 Conclusion
One of the main challenges of the e-commerce project was to make sure the site although on a completely different platform, looked and worked as if it was the same site as the main editorial site. But the final result was we achieved all to build and incorporate all of those aspects.
After launch the site got great reviews from the industry and was optimized every months based on certain AB test results and customer feedback.
---